WELCOME TO MPK FITNESS
Los Angeles Zoom Group Classes For Older Adults & Seniors
I am Marie Knecht, a Los Angeles personal trainer and fitness specialist. I founded MPK Fitness to help older adults and seniors become healthy, independent and live a better quality life. I am certified as a personal trainer and group exercise instructor in a number of areas, all of which are described on my

About Me

page.
The Importance of Physical Wellbeing for Health and Safety
Are you out of breath as you walk up a flight of stairs?
Having difficulty getting up from a chair?
Feeling that your balance might make you fall and injure yourself?
Do you find yourself looking in the mirror, holding your stomach and saying I've got to loose this weight?
Too busy with work, kids, life to exercise?
Frustrated with finding a workout that really works?
Having your favorite clothes being too tight to wear?
Not getting enough sleep and feeling tired all day?
The Benefits of Physical Activity
Have more energy and stamina to help your heart and lungs work efficiently
Strengthen your muscles, bones and joints
Improve your ability to do daily activities and prevent falls
Control your weight
Prevent or manage a wide range of health problems
---
MPK Fitness Zoom Group Classes
I am pleased to offer to older adults and seniors Zoom group classes that will allow you to work out in the comfort of your own home.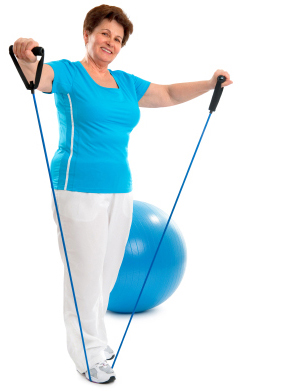 Strength and Balance
Strength and Balance is a low impact class that helps you improve flexibility and build strong muscles. Strength exercises may include lifting weights, using resistance bands or doing body-weight exercises.
Movement of Tai Chi Forms
Combining principles of the ancient arts of Tai Chi and Qi Gong involves a series of low impact movements performed in a slow, focused manner and accompanied by deep breathing. It puts minimal stress on muscles and joints and can help:
Decrease stress, anxiety and depression
Improve mood
Expand aerobic capacity
Increase energy and stamina
Improve flexibility, balance and agility
Prevent falls
Develop muscle strength and definition
Cardio Circuit
Experience standing low impact choreography alternated with upper and lower body strength work. This class is suitable for beginners to advance fitness levels and the exercises can be adapted to any level of fitness. Equipment used: hand weights, resistance bands and a small rubber ball.
Personalized Zoom Training Gets Results
Unable to get to the gym – no problem – workout in the comfort of your own home!
Receive a complete workout personalized to help you stay motivated and on track based on your fitness goals.
Take you through fun and challenging workouts
Contact you regularly to provide encouragement, support and the accountability you need during non-training hours.
Professional and reliable service you can count on
---
It's Never Too Late To Get In Shape!
Let's Get Connected Today!